Electronics and Computers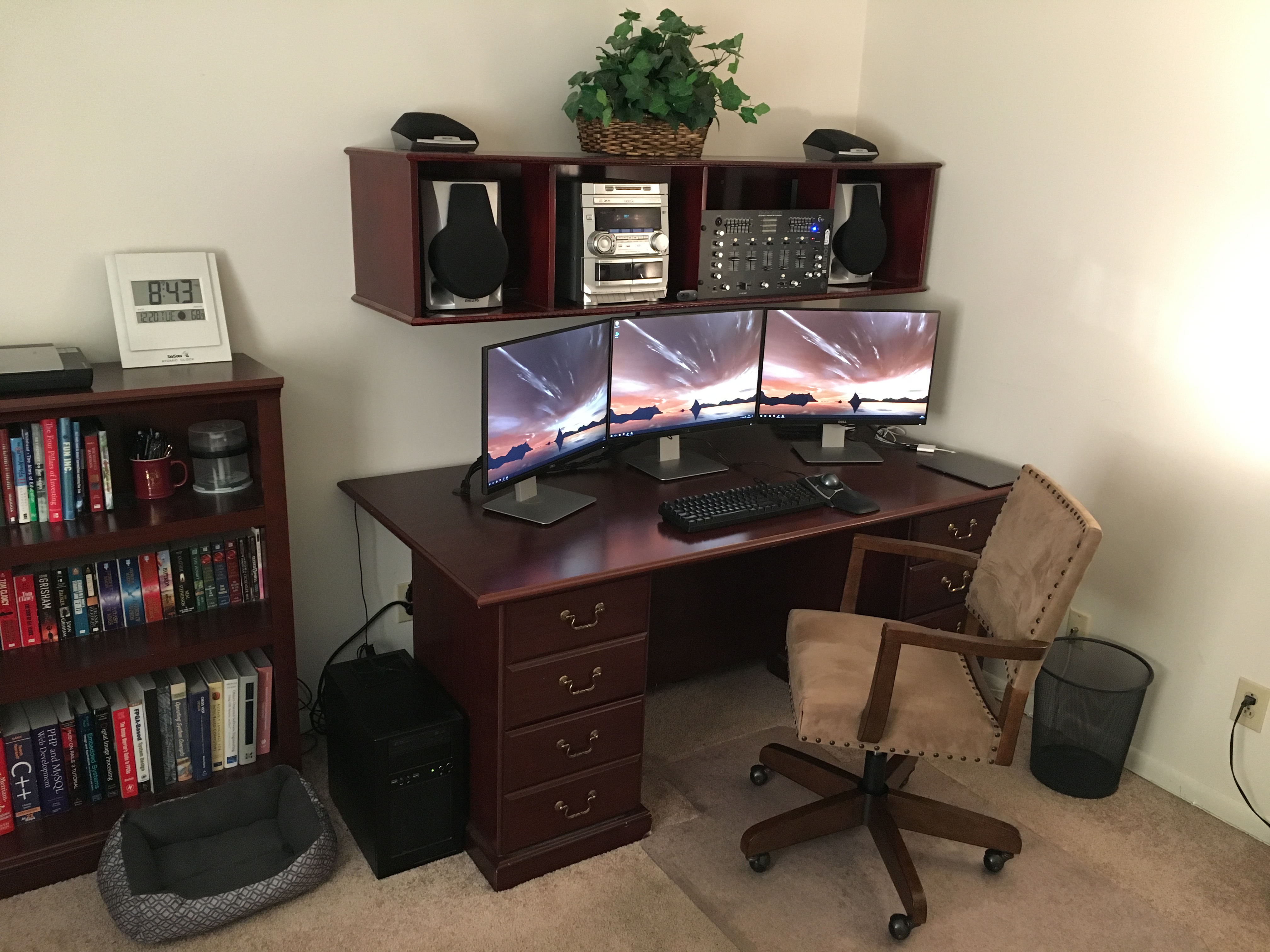 Pancake is my home PC, built to be able to handle games. I also use it for doing image editing for my maps, terminal silhouettes, and other projects.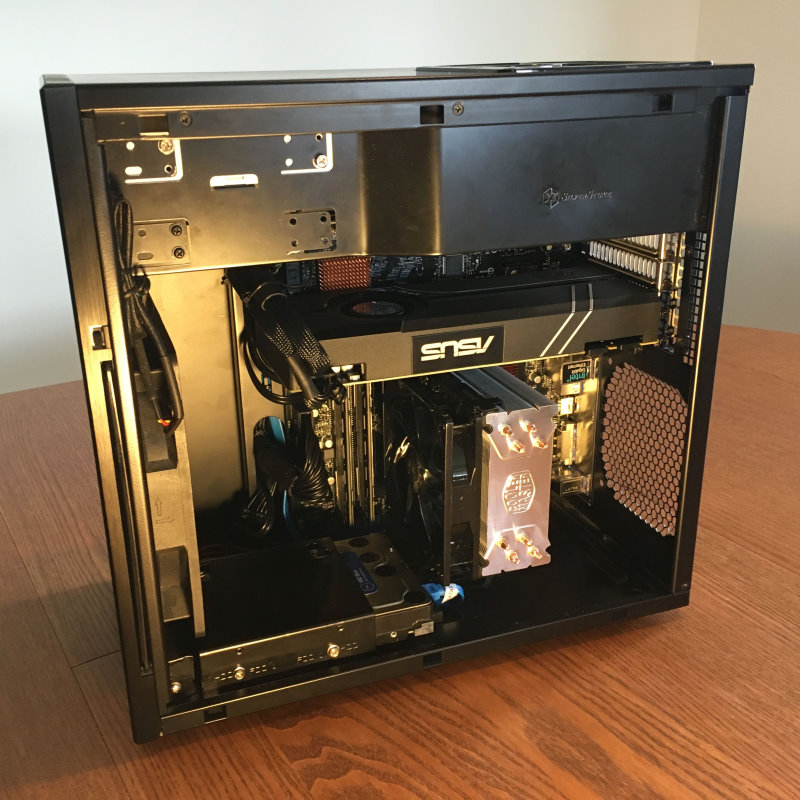 Home-built PC · desktop
Processor
Memory

16 GB DDR4-2400 Crucial Ballistix Sport

Storage

1 TB Samsung 840 EVO SSD

3 TB Western Digital Blue

Video Card
Motherboard
Optical Drive

Samsung DVD±RW (±R DL) SH-S203N

Power Supply
Case

SilverStone Temjin TJ08B-E Mini

Wi-Fi Adapter
Webcam
Operating System
Quesadilla is my laptop for travel, so I traded off raw computing power to get minimum weight, minimum size, and USB-C charging. (Thus, it can charge off my multi-USB charger, saving me the weight of its own power cord and allowing me to charge all my devices from a single hotel outlet.)
Quesadilla also functions as the development environment for my web projects.
Camera

iPhone 8 Plus ("Tator Tot VI")

Cell Phone

iPhone 8 Plus ("Tator Tot VI")

DVD Player
GPS Unit

Garmin DriveSmart 50LMT ("Egg")

Game Console

Nintendo Switch ("Lemonade")

Game Controllers (PC)

Saitek AV8R Flight Stick

Xbox 360 Wired Controller

Handheld Computer

iPhone 8 Plus ("Tator Tot VI")

Headphones

Apple AirPods

Jabra Evolve 40 UC Professional

Headsets

Apple AirPods

Jabra Evolve 40 UC Professional

Keyboards

Logitech Wireless Touch Keyboard K400r

Cooler Master Storm QuickFire XT Mechanical

Mouse
Microphones

Apple AirPods

Jabra Evolve 40 UC Professional

Mixer
Monitors

Dell UltraSharp U2415

Dell UltraSharp U2415

Dell UltraSharp U2415

Portable Media Player

iPhone 8 Plus ("Tator Tot VI")

Power Bank
Printer
Scanner
Smartphone

iPhone 8 Plus ("Tator Tot VI")

Speaker

Philips FW-C35 Mini Hi-Fi System

Television

Samsung 5 Series Smart HDTV

Travel Chargers

Anker PowerPort Atom PD 1

Anker PowerPort Atom III Slim

Wi-Fi Router

Linksys E2500 802.11n Dual-Band